Two best friends with a love of pugs and a wild idea.
It started with Lyssa's professional skill as an artist, meticulously hand-drawing custom paint-by-number projects for friends and family.
Jess saw a business opportunity. Together, they realized that by taking it digital, they had the means to bring customized paint-by-numbers global.
Cue the party music—because what is life without a party (especially a Paintillio party)?
How it works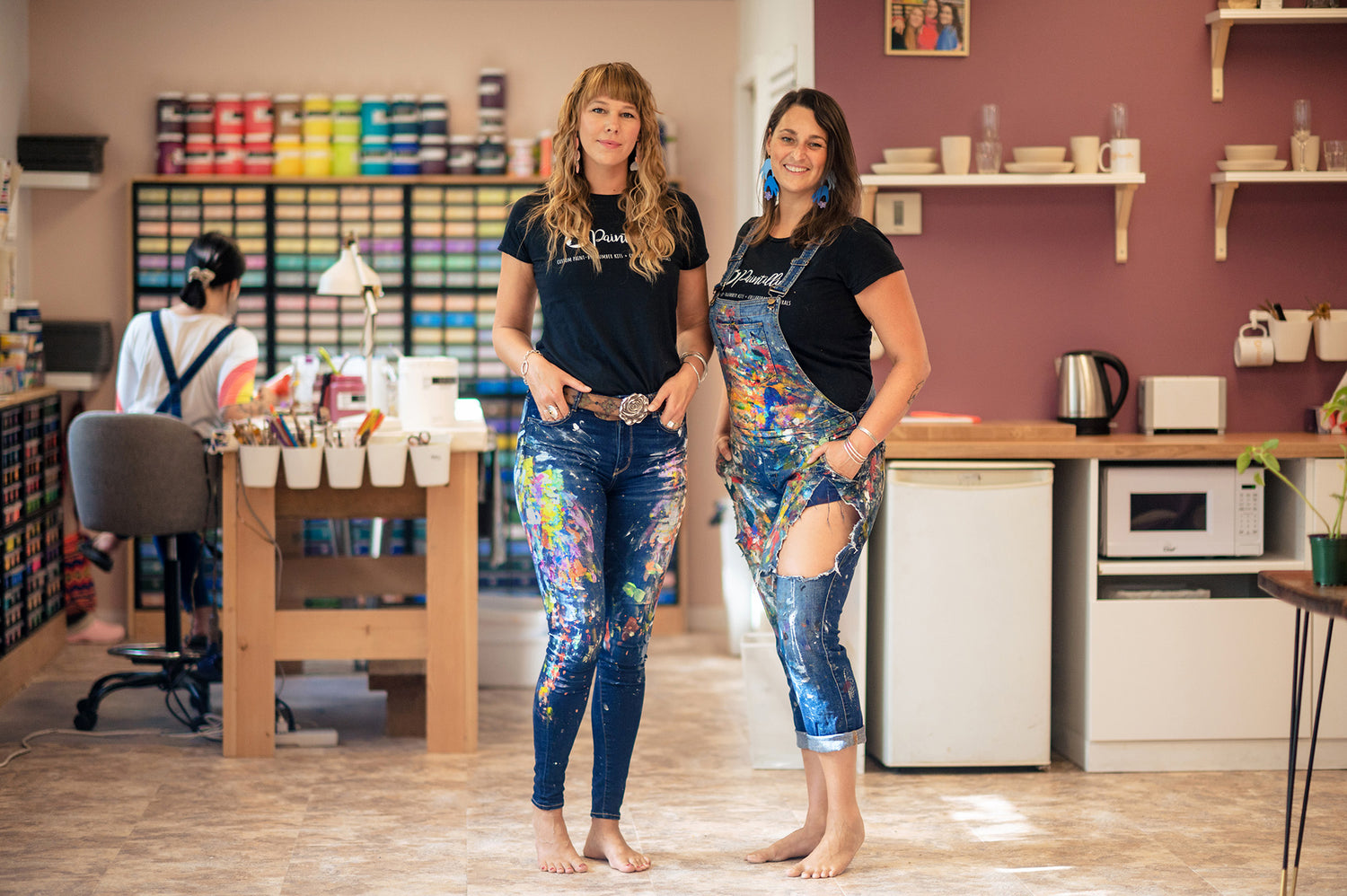 Proudly 100% women-owned and led
Local artist collaborations
Products handcrafted in BC, Canada
Creating on (and with) purpose
Behind the scenes
Check out what we're up to in real time on our social accounts. Get the inside scoop on where we're celebrating, creating and collaborating!
Follow us
"We wanted to design and install a community mural in our social services space, and a mutual connection referred us to Paintillio. They were a dream to work with from day one, helping us refine what we wanted our mural to convey, choosing an image and even altering it to fit what we were wanting, then even helping us complete the project at a community event. They were flexible and creative, and never once faced an obstacle too big, taking challenges on without hesitation. They had no problem connecting with our service providers, staff, and community stakeholders in a genuine and meaningful way. Jess and Lyssa are enthusiastic and great at their jobs, and their enthusiasm for art and community is infectious."