Experiential Marketing for your business starts here.
Share your brand story. Make heads turn and eyes pop. Stay top of mind with a colourful presence that brings your business to life—and make meaningful connections with your audience. Our custom paint-by-number projects provide a hands-on and enjoyable way for people to engage with your business and for you to build brand awareness in a unique way.
We can even add logos, text, or your brand's customized colours too. Let's break out the paint.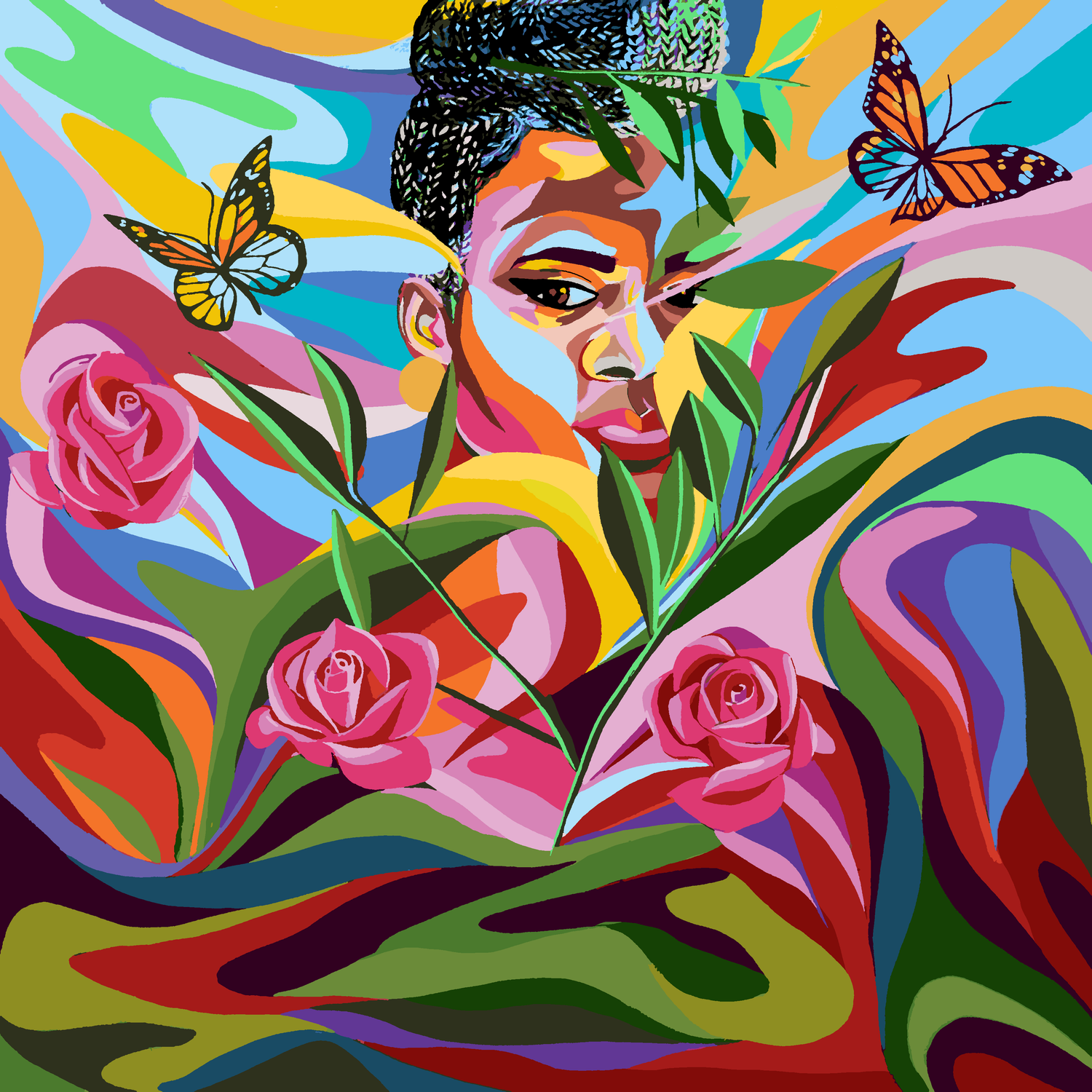 Brand Activation Study: Comcast
A project that is win-win for everyone involved. Two years in a row, Comcast approached us for a custom paint-by-number mural project in commemoration of Black History Month that would engage their employees from the safety of their homes during the pandemic. They hired local artists to design the murals and then we distributed custom Mosaic Mural kits to hundreds of individuals all over the US. The murals that participants worked on together now grace the halls of community centers in the U.S. to serve as inspiration for the next generation of artists and dreamers.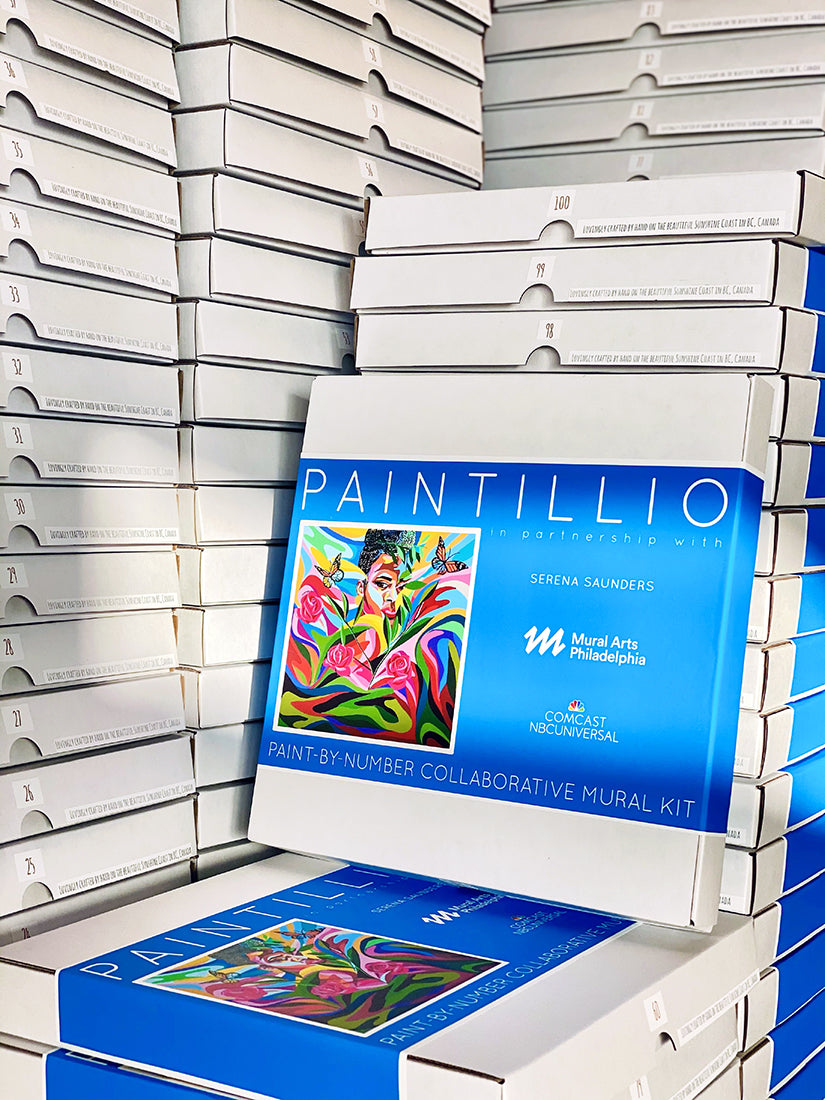 Customized branding is key.
Each kit that we sent to participants was adorned with its own custom "sleeve" that showcased the artist who designed the mural, the organization (Mural Arts Philadelphia) who put us in touch with the artist, and of course Comcast - who sponsored the entire activation.
We added some copy about the project to each of the boxes and collaborated with Comcast to decide how they would look. We can do this for you too!
Watch the project unfold through the Artist's eyes
Standing out at tradeshows or conferences
Ready for your (brush)stroke of genius? You don't have to go bigger, louder or give away more free swag to draw attention. With a custom paint-by-number mural, you'll be THAT booth, the epic one that everyone wants to go to. The activity makes for a great conversation piece to share about your organization and build up your list of contacts.
Bringing your team together
Make your next team building activity less awkward and more art-ward. Our murals are something that anybody can do AND have fun. Whether you're creative, meticulous, collaborative or quiet, there's space for all around the project. It's also a hands-on way to teach about the value of everyone's work in creating a final piece that rocks.
Working together
A creative addition to any social event, Paintillio projects serve to break the ice, provide a sense of well-being, bring people together, inspire laughter, and create real connection with ease. Nametags not
required.
Contact us
"We have had the pleasure of working with Paintillio on numerous events this year. Each event has been a success largely due to Jess and Lyssa's flexibility and willingness to work together to create an amazing experience for our guests. We would highly recommend including Paintillio at your event, and we look forward to working with them again in the future!"