FAQ
Everything you're aching to know about our custom paint-by-number kits…and some things you didn't know you wanted to know. You know?
General Q & A
I'm really not great at art, but want to do something creative. Is Paintillio for me?

You bet. All you need to be able to do is match numbers to numbers, and stay (somewhat) within the lines. The numbers lay out a roadmap to Paintillio-success - so no need to worry about the imposing nature of a blank canvas (which can intimidate even the most experienced artists!).
I have a HUGE group attending my event and I'm afraid it's going to get crowded. Is there a max number of people a project is best suited for?

What's awesome about Paintillio is how easy it is to dip in and out of while an event is going on, so there's always brushes and space being freed up. And because it's incredibly social, it becomes a hub for conversation and connection between guests. The more people, the merrier the process will be!
My kids are keen to have Paintillio at their birthday party. Is Paintillio age appropriate for kids?

As long as those kids are 10 and up, you bet. We've found kids younger than 10 like to go rogue...which means the final product doesn't look

exactly

like it's supposed to. Teens though? They love it.
Are there height or accessibility constraints?

Paintillio is awesome and accessible for people of every ability. We believe in making art, community, fun and belonging accessible to everyone - so no matter your ability there's a way for you to contribute.
Ordering Process
I'm having a hard time selecting an image for my Paintillio. How do I choose the best photo?

Here's the top things to look for when choosing your image:

1) The photo must be yours OR you must have permission to use it.

2) The best images for us to work with are:

digital

high resolution

clear, crisp images where there is a clear difference between the main subject (e.g. someone's face) and the background (e.g. trees or sky). Portraits work best with close up faces.

colourful & bright


Our Gallery + our Instagram pages have some examples of great images to convert into a Paintillio. Have a peek and if you want some advice in selecting the best one, send your short list to us in an email and we'll be happy to help choose the winner.
Change happens, right? What if I need to cancel my order; do you provide a refund?

Change totally happens, agreed and we get it. However, because each painting is a custom product, once your order has been processed onto a canvas and the paints mixed, we do not provide exchanges or refunds. If your Paintillio is damaged during shipping, please email us and we'll see what we can do!
I want to see what the Paintillio will look like before I put down my credit card. Can I preview the image before I order?

YOU BET! Simply email us a couple of photos and we'll create previews for you to choose your favourite. We'll make sure you are happy with your final choice before you are asked to complete your payment/order transaction. We're all about no surprises and all OMG YES when you unpack your canvas or mural.
I've got a specific date I'm trying to have a Paintillio ready for. How long does it take to receive my kit after I order?

Once we receive your image, your kit will arrive in approximately 3 - 4 weeks, depending on where it has to ship to. Keep in mind that holidays and other times of unusually high volume (aka wedding + festival season) may require additional processing time. #handmixed #handpacked #handpainted #everythingbyhand 

If you need a rush order and we're able to squeeze it in, we will! Just pop us a note via email and we'll see what we can do.
How much is shipping?

Costs are based on location and the type of kit that you purchase, so they vary. You can estimate your shipping rate in the checkout process without having to make a purchase.
Can you make edits to my image?

You betcha. As a courtesy to our clients, we're happy to provide small edits to your photo or image

. Larger or multiple edits could be subject to a fee depending on the amount of editing you're asking for and how long it'll take us. We'll always send you a quote before we go ahead with any extras :)
Painting Process
My paints are unpacked and I'm ready to roll. Where/how do I start?

Anywhere!

This is where the 'choose your own painting adventure' kicks in. Some people like to start with their favourite number, some with their favourite colour. Some start in the middle of the canvas, or work their way from the top down, left to right, or right to left. Some start with the lightest colours first, and work their way through to the darkest ones.

HOWEVER you choose to get the painting done, here's our #1 pro-tip: don't rub your wrists/hands in wet paint. You run the risk of dragging it across the canvas into other areas...which can make for an unintentional blended mess.

Be extra careful of that - and otherwise complete your painting in whatever order makes you happy!
The paints look pretty thick. Do I need to add water?

You don't...most of the time!

Our acrylic paints are meant to be thick and used as-is; they're intentionally thick so they cover the printed lines and numbers. However, some paints can be more thick than others (like...really thick), which is rare. If this happens, add a few drops of water into the paint pot and give it a stir to thin it out.
Some of my colours are more transparent than others. What gives?

Each pigment (aka colour) has its own unique properties - one property being opacity. And, some pigments are more opaque than others. If you're not happy with the look of one layer, paint another once the first layer dries. That should do the trick!

Added insight into our paints: our acrylics are made in Canada and are of the highest professional grade. Professional products, sourced locally! Double win!
Is it my eyes - or do some of my colours look the same? Are they?

They're not playing a trick on you, and each colour pot is, in fact, different.

Because we're out to achieve the highest level of realism and do as exact a job as we can in matching the colours to your photo or image, you may see that two or three pots look *very* similar in colour. And, they're different...if not only slightly. Our paint library has hundreds of colours in it, with differences that are sometimes hardly discernible!

You'll see the difference when the paints dry; they'll each take on their own shade! #science. We're proud to have a library of hundreds of colours to make.
This is a big canvas, and these pots look small in comparison. Are you sure I will have enough paint?

You bet; we would never leave you high and dry (with a half finished painting)!

We've formulated + calculated

 how much paint you'll need for each colour. And, just to be safe, we send more than enough paint in each jar to complete your masterpiece (in case you like that Van Gogh look ;).
I can't wait to complete my painting! How long does it take to finish a project?

Finishing a Paintillio depends on how many people are collaborating on it, how detailed it is, and how big your project is.

Here's the basic math:

More people = faster. Less people = slower.

Less detail = faster.  More detail = slower.

And remember: you can't rush art!
Sometimes I get enthusiastic when I'm creating (aka I'm messy). Is the paint washable?

Pop on that apron and do your best to keep your brushes wrangled: acrylic paint is only washable if you hit it with hot water right away! If you don't wash the paint out of your clothes immediately, it will usually live with you forever.
I'm done! What should I do with my leftover paint and jars?

You've got options. 

The most environmentally friendly option is to use the paint for another project (any project!). And, know that once opened and used, the paints have a short shelf life. We suggest using the paints within 1 year of opening.

The next best option—and in order to keep micro plastics out of our oceans—is to let the remaining bits of paint dry out, then drop everything into the garbage. It may sound surprising, yet this is more environmentally friendly than rinsing the remaining paint down the drain and recycling the glass.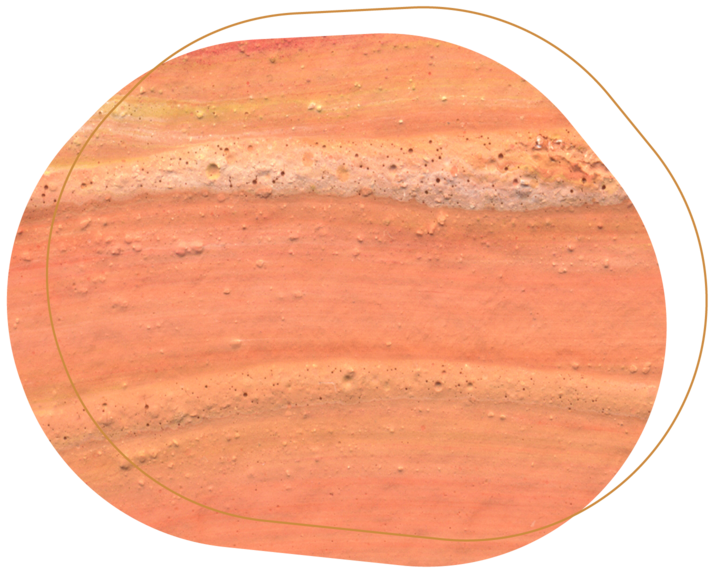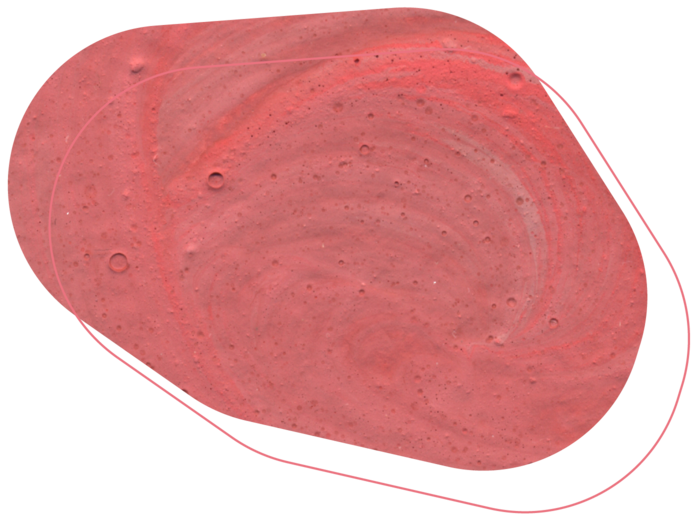 Don't see an answer to your question?